Gaius 21 måneder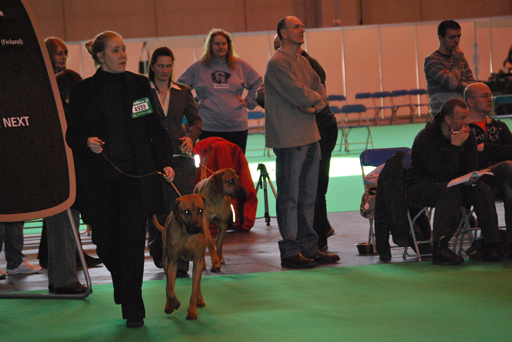 We are ready to participate in the competetion.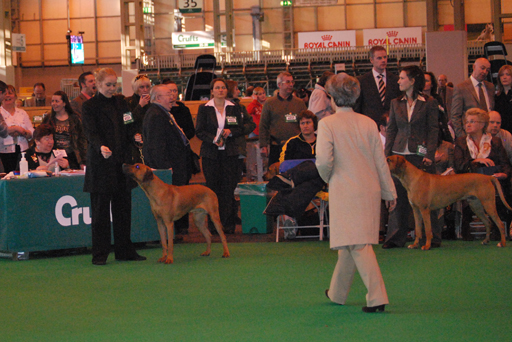 Judge A. T. Elina Haapaniemi from Finland is ready to take a good look at Hazina's 4th Ajabu - Gaius.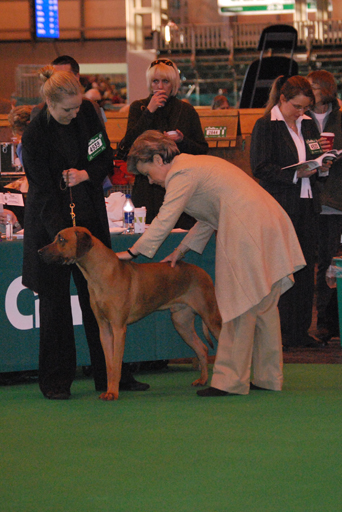 The judge is taking a good look at Gaius' ridge.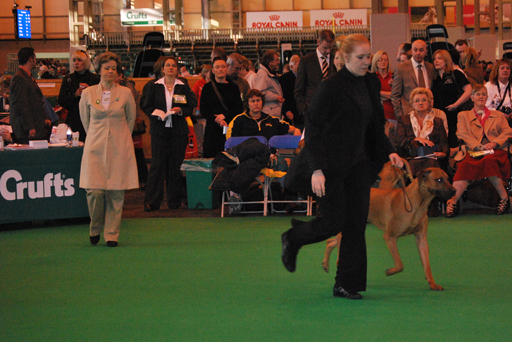 Gaius runs perfect in front of the judge.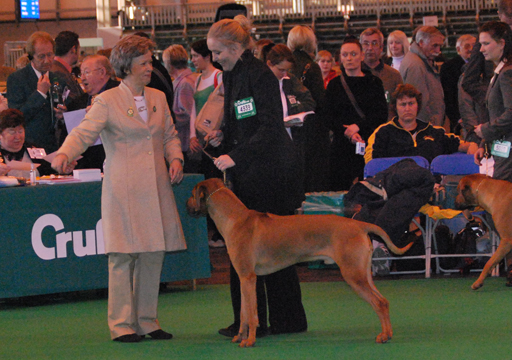 The judge gives us some great comments on her opinion about Gaius.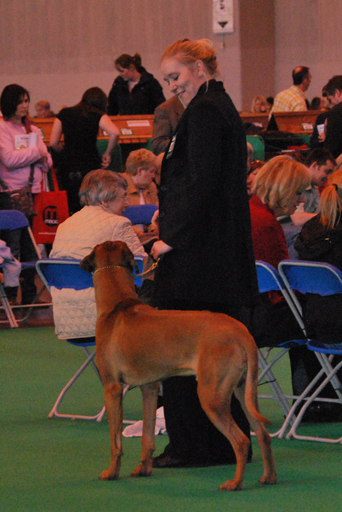 Gaius and I get a little chat :-)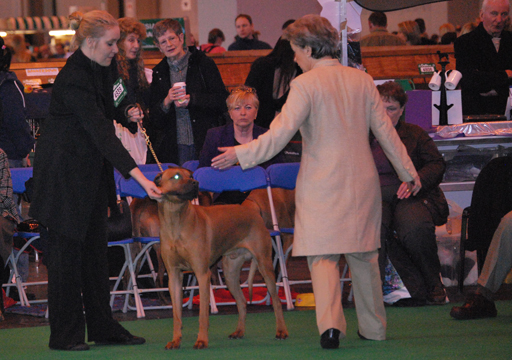 The judge takes another good look at Gaius before placement.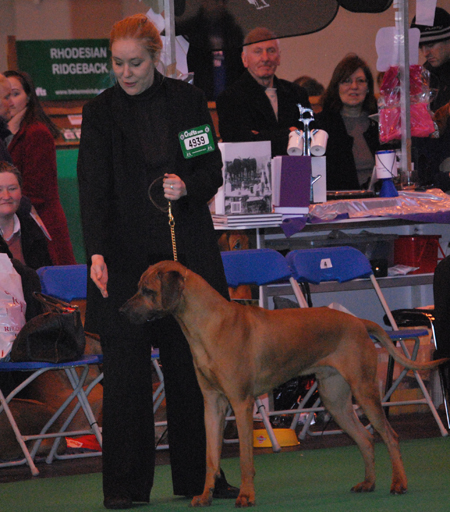 A few seconds before the judge placed Gaius as 3rd winner.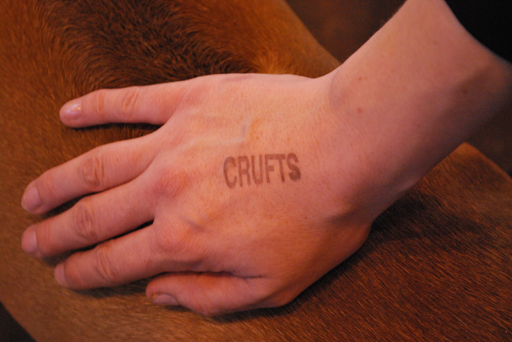 We were at Crufts 2009 :-)